General Appearance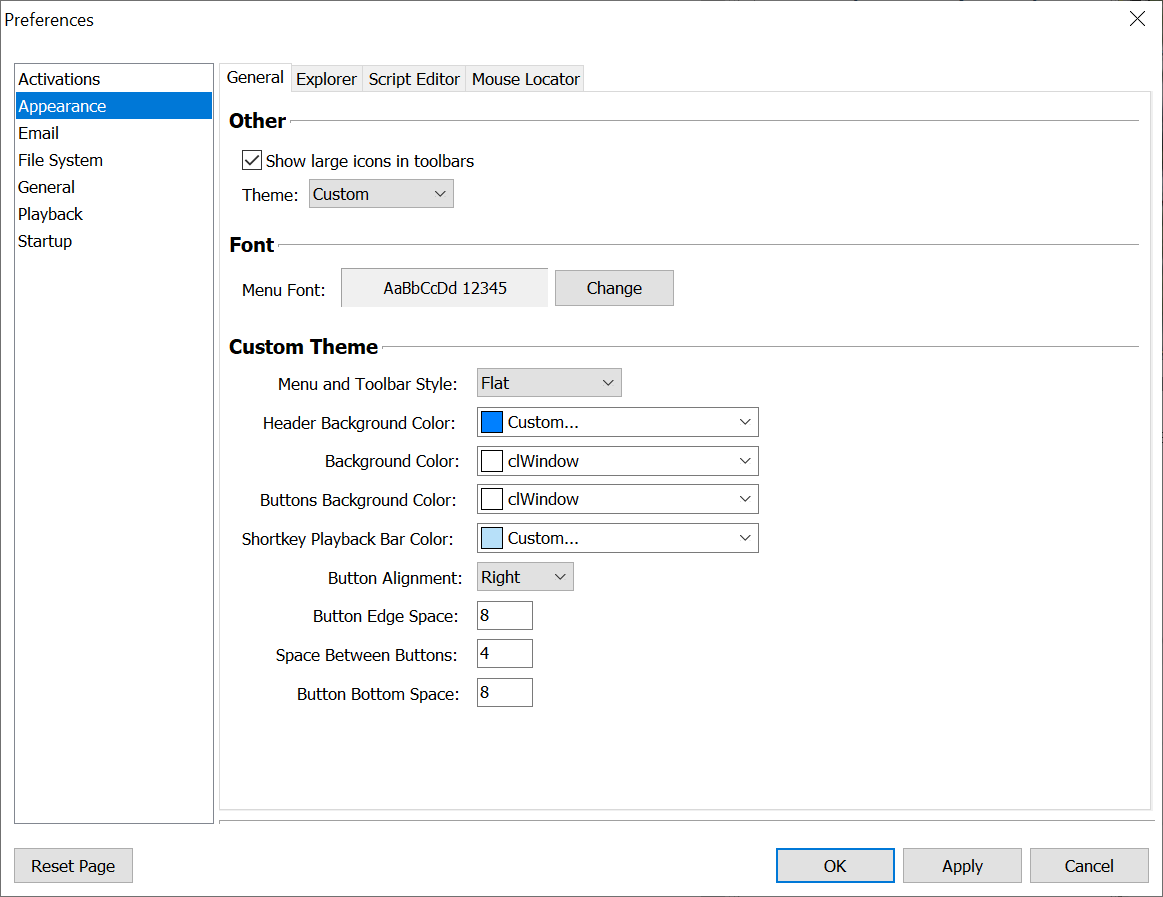 Macro Express Explorer > Options > Preferences > Appearance > General Tab
Other
Show large icons in toolbars
Use this option to display the larger icons in the Macro Express - Explorer toolbar. If this option is turned off, the smaller icons will be displayed. The Macro Express - Explorer must be restarted before the change takes effect.
Theme
Choose a theme from the drop down list to change the look of the Explorer window. Choose from Blue Gradient, Retro, Flat, Current and Custom options. The program defaults to the Current theme.
The Custom theme allows the user to select colors for various window components, choose from several menu styles and choose the button alignment and spacing in the program's windows and dialogs.
---
Font
Menu Font
Change the font type and style of the menus in the Macro Express Explorer, Script Editor and Menu Builder windows.